Data protection
for companies
Practice-oriented data protection
Our solutions for complying with legal data protection requirements are tailored to your company's needs and are professional and practice-oriented.
We offer in-depth knowledge based on our many years of cross-industry and international experience in data protection. Regardless of whether you are an association, a small company or a large corporation.
We help you to easily integrate data protection into your business processes. Our philosophy is that data protection should support your business processes, not hinder them.
Together with us, data protection becomes an important marketing tool for your company.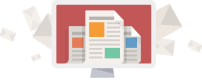 Our newsletter keeps you up to date!
Through our newsletter you will receive regular information on legal topics and current seminar offers of the DigiBizS Academy.
We are here for you!
Office location
Kreuzauer Str. 46
52353 Düren
Postal address
Heinrich-Dauer-Str. 10
52351 Düren